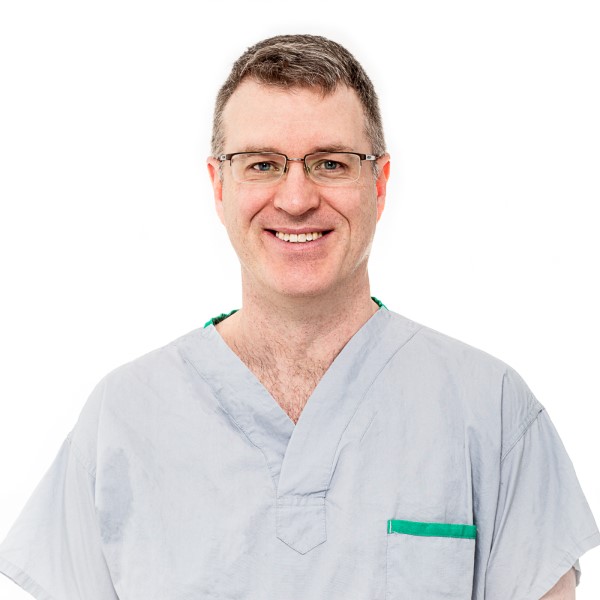 P: 604.588.6528 (Ext 2)
F: 604.588.1241
Medical Office Assistant: Shannon
Suite 607
13737 96th Avenue
Surrey, BC
Referral Process
All referrals are submitted to a central intake process to enable quicker access to care.
Dr. Sean Brown
Orthopaedic Surgeon
B.Sc. (Chemistry), MD, FRCS(C)
Dr Brown is an orthopaedic surgeon specializing in lower extremity reconstruction.  In addition to complex primary and revision hip and knee reconstruction, he also performs knee arthroscopy and ACL reconstruction.
Dr Brown has been practicing at Surrey Memorial Hospital since 2005.  He also has privileges at Jim Pattison Outpatient Care and Surgery Center and Delta Hospital.  He is a former Head of the Division of Orthopaedic Surgery and former Chief of Surgery at 
 Jim Pattison Outpatient Care and Surgery Center.  He is a Clinic Instructor with the University of British Columbia, and is involved in the training of medical students and residents.
Education
1990-1994 St Mary's University, Halifax, NS. BSc (Hon) Chemistry
1994-1998 Dalhousie University, Halifax, NS MD
1998-2003 Dalhousie University, Halifax, NS Orthopaedic Residency
2003-2004 University of British Columbia, Royal Columbian Hospital Fellowship in Lower Extremity Trauma
2004-2005 University of Toronto Mt Sinai Hospital Fellowship in Primary and Revision Hip and Knee Reconstruction
Professional Societies and Associations
Fellow of the Royal College of Physicians and Surgeons of Canada (FRCSC)
Clinical Instructor in the department of Orthopaedics at UBC
Canadian Orthopaedic Association
American Academy of Orthopaedic Surgeons
BC Orthopaedic Association
Canadian Arthroplasy Society
Types of Surgeries  and Care Provided
Primary hip and knee replacement
Revision hip and knee replacement
Arthroscopic ACL reconstruction
Arthroscopy, meniscal repair, menisectomy
Trauma
Personal Life
In his spare time, Dr Brown enjoys golfing, music and spending time with his wife and three children.
"I had complete knee replacement on both knees done by Dr. Brown. He is an excellent doctor very caring, he listens to what you say and an excellent surgeon. Overall I could not have gotten a better Doctor. Thanks Dr. Brown."