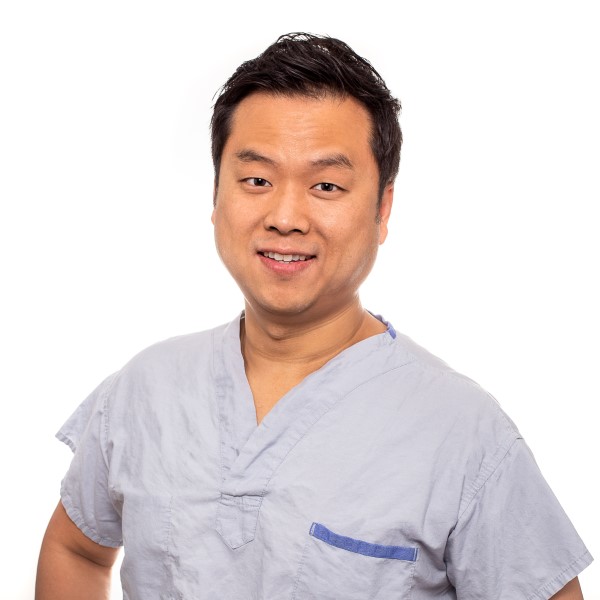 P: 604.585.8469 (Ext 5)
F: 604.585.8479
Medical Office Assistant: Kate
Suite 1207
13737 96th Avenue
Surrey, BC
Referral Process
All referrals are submitted to a central intake process to enable quicker access to care.
Dr. Kenny WJ Lee
Orthopaedic Surgeon
B.SC., MD, FRCS(C)
Dr. Lee is a proficient arthroscopic surgeon in shoulders, hips, knees, and ankles. Currently Dr. Lee subspecializes in conditions of the shoulders and knees and provides complete care from minimally invasive arthroscopic surgeries to arthroplasty/joint replacement surgeries.
In addition to his busy elective practice, Dr. Lee also has a trauma practice covering acute fractures and soft tissue injuries at the Surrey Memorial Hospital.  He is also an active teacher and holds a Clinical Instructor position with the UBC Faculty of Medicine. 
Education
Dr. Kenny Lee was raised in Vancouver and developed a keen interest in medicine and research at an early age.  He is a graduate of the International Baccalaureate program at Sir Winston Church Secondary School.  He went to Queen's University in Kingston Ontario and obtained Bachelor of Science Honours degree in Life Sciences.  He then returned home to Vancouver and pursued higher education in medical research.  He obtained a Master of Science degree at the University of British Columbia.
He developed an interest in clinical medicine during Master's training and entered UBC medical school to pursue his goal as a clinician.  He moved to Saskatoon, SK to complete his Orthopedic surgery residency program then moved to London, Ontario to pursue fellowship training in Sports Medicine at the Fowler Kennedy Sports Medicine Clinic.
Professional Societies and Associations
College of Physicians and Surgeons of British Columbia

College of Physicians and Surgeons of Ontario

College of Physicians and Surgeons of Saskatchewan
Types of Surgeries  and Care Provided
Dr. Lee provides complete care and performs all surgeries in the knees and shoulders, from minimally invasive arthroscopic surgeries to joint replacement/arthroplasty surgeries.
"I was referred to Dr. Lee by my previous orthopedic surgeon due to extreme pain in the back of my leg going down my calf muscle. Dr Lee was very attentive at each of my appointments doing diagnostic tests to pinpoint the issue for my pain.
After a number of appointments and tests it was determined what surgery was needed and I have been extremely happy with the results. Having had many surgeries in the past I knew I was a complicated case and needed to have full trust in the person doing yet more surgery. I felt very confident with Dr. Lee's and knew I was in good hands. "